Our partnerships are incredibly carefully chosen. We only work with organisations whose integrity and values match our own and who we believe provide complementary services. If you are looking for a wellbeing service which we don't provide and is not available through our partners below, please do drop Heather a line as she may be able to help you with a contact.

BSI enables people and organizations to perform better. We share knowledge, innovation and best practice to make excellence a habit – all over the world, every day.
SHP is your number one source for health and safety news, opinions and stories. It meets all the content needs of a health and safety professional, with breaking industry news, in-depth features, in-court stories, legislation updates, and the latest industry products. 
This Barbour EHS Environment, Health and Safety (EHS) package now contains a wellbeing service to complement the information, advice and guidance on the full extent of topics a health and safety professional needs to improve decision making, understand complex information areas, reduce risk and manage projects.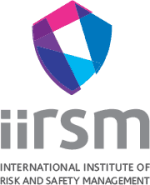 With wellbeing increasingly being understood as a corporate risk, IIRSM is an educational charity and professional body for those managing risk in all of its forms.

Highland Qualifications are a global leader in compliance and work-based learning and apprenticeship qualifications and one of the UK's most recognisable awarding organisations.
Research Consultancy & Service Provider
Xanthis are thought leaders in mental health, preventative cCBT, health informatics and stress management, manage emotions, maximising health through the early detection and management of mental health problems.
Specialist in Crisis, Disaster and Trauma-Focused Mental Health Care
SafeHaven are a UK-based specialist in crisis, disaster and trauma-focused mental health care, providing services to local, national and international organisations. All their services are lead by mental health professionals experienced in trauma-focused care; including policy development, workplace training, on-call response teams and tele-health support.
Health, Safety & Environment Research, Consultancy & Service Provider
Hastam are thought leaders in HSE strategy, management systems and leadership. We champion risk management to drive positive change for both employee and organisational wellbeing.
Health and Safety eLearning Consultancy
Praxis42 are one of the leading compliance organisations trusted by businesses nationwide to meet their auditing, assessment and training needs. We work with all sectors and size of organisation. We have extensive accreditation and decades of safety management experience.