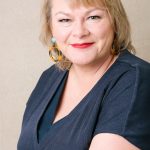 Heather Beach's Biography
Heather Beach is the founder and director of The Healthy Work Company. A former director of a FTSE 250 company, she has post graduate certificates in Positive Psychology and Relational Organisational Gestalt and is certified as a lead implementor for BS 45001 by British Standards.  
A key influencer in the health and safety sector, Heather founded Women in Health and Safety and has been featured in numerous consumer publications and on TV.
Heather has a degree from UCL and speaks good French and poor Spanish and Italian. She is fascinated by what it takes for human beings to thrive in life.
How Heather describes herself: Enthusiastic, passionate, curious
Superpowers: Heather won Business Leader of the Year at UBM and Top ten most influential in H&S for three years – 2018, 2019, 2020
Strengths: Heather has an innate ability to engage others, can multi-task like no other and has endless energy and drive
Random Fact: When Heather isn't working she likes to sing Jazz, go on country walks with her right-hand-dog Rocky and travel